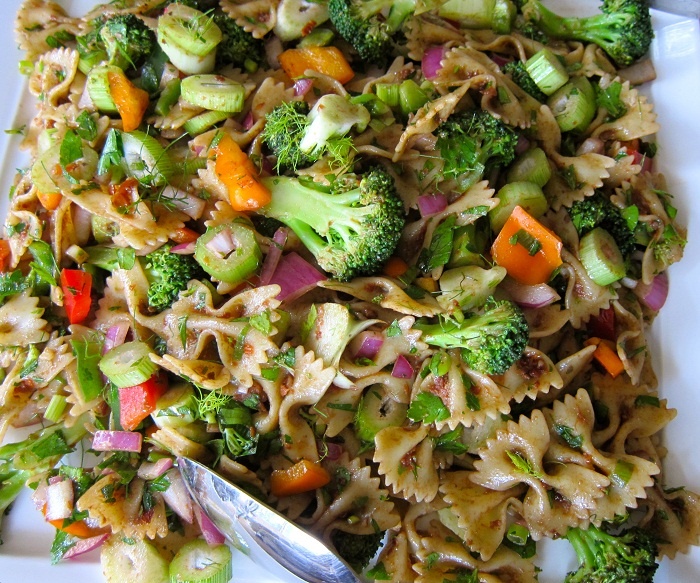 30-Minute Pasta and Veggies Recipe
Serves/Makes: 8
Ingredients:
2 bags frozen broccoli, carrots, and water chestnuts
2 bottles Alfredo sauce (with dried tomato, if desired)
1 lb. precooked chicken breasts (such as deli-roasted)
1 can Rotel tomatoes & green chilies (Mexican flavor, cilantro and lime, if desired)
1 large package bow tie pasta
How to cook 30-Minute Pasta and Veggies:
In large stock pot, begin to boil 4 quarts of water.
Run warm water over frozen vegetables in a large colander to thaw.
In a medium saucepan heat Alfredo sauce on medium heat, covered.
Cut chicken breast into cubes (about 3 cups.
) Drain Rotel tomatoes and add them to the alfredo sauce along with the cubed chicken.
Boil pasta according to package directions.
Several minutes before pasta is done cooking, add the vegetables.
Return to boiling.
Cook until pasta and vegetables are done.
Drain and mix all ingredients together.
Comment(s):
Serve with garlic bread.
This recipe for 30-Minute Pasta and Veggies serves/makes: 8